"EDGE Podcast" Wins Gold at W3 Awards
The Winners of the 16th Annual w3 Awards have been announced by the Academy of Interactive and Visual Arts. Receiving over 3,000 entries from across the globe, the w3 Awards honors outstanding Websites, Marketing, Video, Mobile, Social, and Podcasts created by some of the best digital content creators across the industry. Please visit www.w3award.com to view a complete list of w3 Award Winners.
The Edge of Adventure podcast received the Gold for 2021 in the Documentary Podcast category. A complete list of winners is available on at w3award.com.
The w3 is sanctioned and judged by the Academy of Interactive and Visual Arts, an invitation only body consisting of top-tier professionals from a "Who's Who" of acclaimed media, interactive, advertising, and marketing firms. AIVA members include executives from organizations such as Majestyk, Big Spaceship, Foursquare, Media Monks, Conde Nast, Comcast, Disney, Microsoft, Wired, and many others.
MESSAGE FROM ADAM
This encouraging recognition means so much to me and to our entire team. To be chosen for the Gold is quite meaningful. And of course, we're in amazing company with so many great projects and businesses represented at the w3 Awards.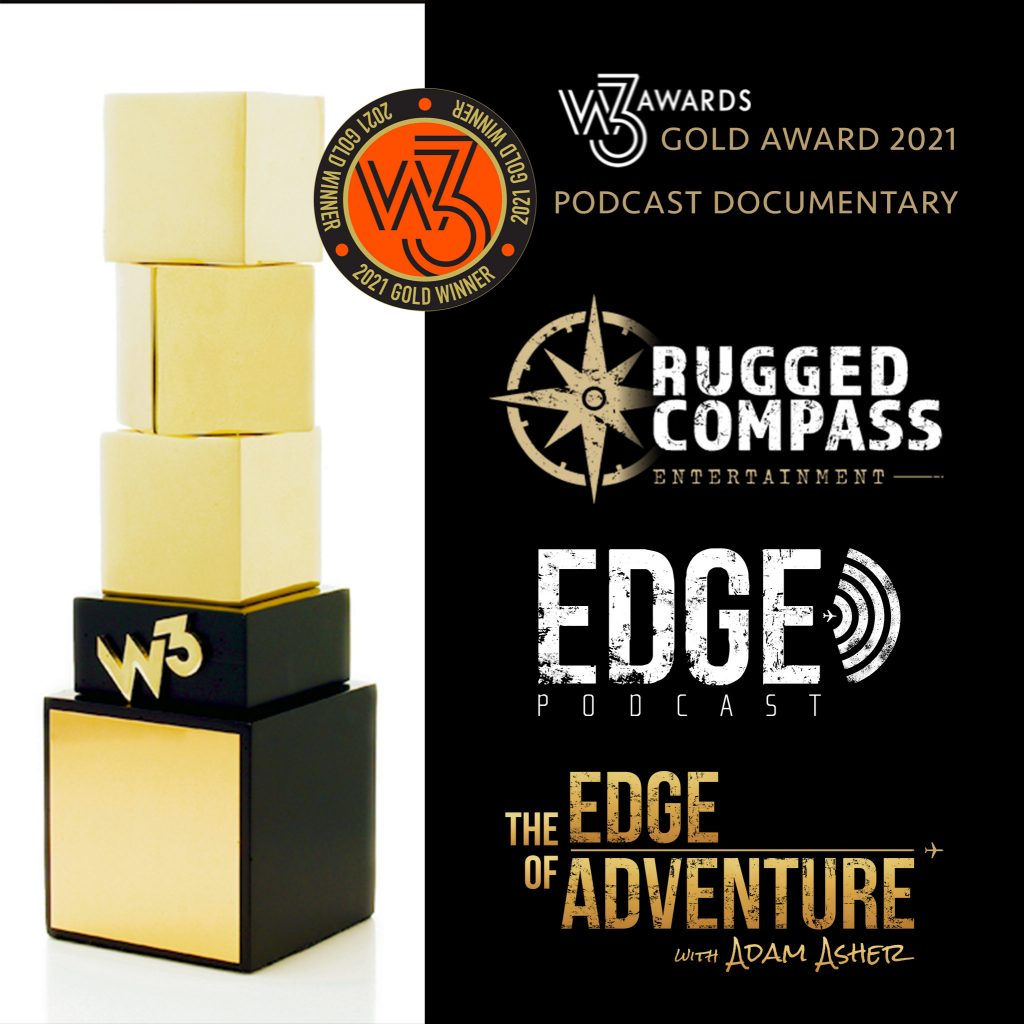 We couldn't do any of this without you. Thank you for listening and sharing the podcast so faithfully. I truly believe we're building something special. And you're a part of this amazing journey.
Together we go … #BeyondStatusQuo.
#AdamAsher
ADDITIONAL AWARDS
EDGE Podcast Wins Silver at Inaugural Anthem Awards
EDGE Wins Silver Telly Award for Docuseries
EDGE Wins Communicator Award for Documentary Podcast
Photo Credit: BrandonWattenbarger.com
Find the podcast on your favorite platform: TheEdgeOfAdventure.com/podcast
Watch the video version of the podcast: YouTube