"EDGE" Receives Communicator Award for Podcast Documentary
I am grateful. I have the privilege of working with an amazing, dedicated team of producers. They work tirelessly. And with such heart.
I am honored. Each week on the podcast I speak with people who are changing the world. People who do so quietly. Without fuss or fanfare. They dedicate their time and resources to caring for others. Often in distant lands, under very difficult circumstances. They inspire us all. And they certainly honor me each time they join an episode of #TheEdgeOfAdventure podcast.
Each year The Communicator Awards recognizes excellence, effectiveness, and innovation across all areas of communication. They're well known for honoring work that transcends craft, makes a lasting impact, and moves people.
At their 27th Annual Awards this year, they chose to recognize "The Edge of Adventure with Adam Asher" by presenting us with the "Award of Distinction" for podcast documentary.
The Communicator Awards is sanctioned and judged by the Academy of Interactive & Visual Arts, an invitation-only group consisting of top-tier professionals from acclaimed media, communications, advertising, creative and marketing firms. AIVA members include executives from organizations like Amazon, Conde Nast, Disney, ESPN, GE Digital, IBM, Nextdoor, Spotify, Time, Inc., the Wall Street Journal/Dow Jones, and Wired.
Needless to say, I take this honor quite seriously. My appreciation goes out to The Communicator Awards for their affirmation and encouragement. Award of Distinction Category Winners.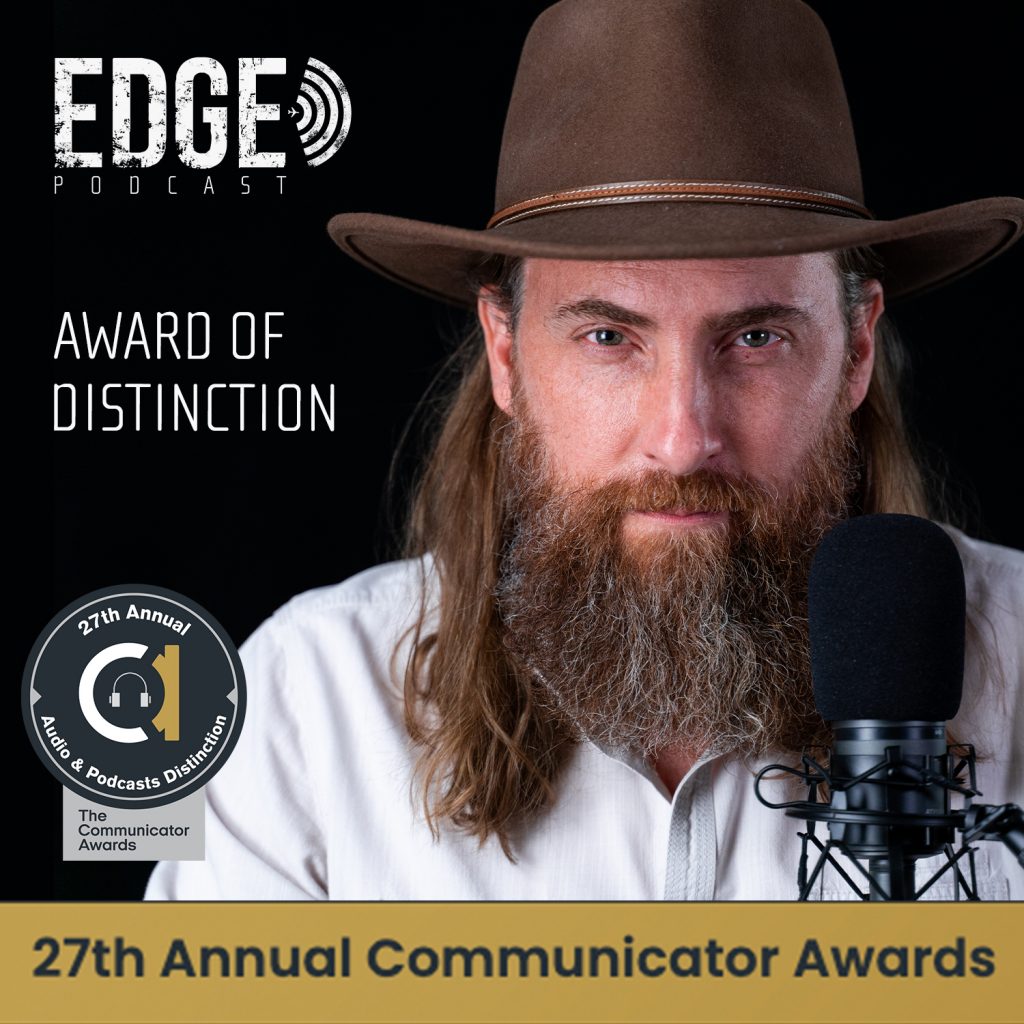 But I'm grateful, too, for what all this means. It means that the humanitarian work being done around the world is valued. That it's not forgotten. It means that the stories my guests have shared are heard and that they inspire. It means the work being done by the word's most unsung heroes, sincerely and without thought of fame or recognition, is seen.
It means we can't stop now.
Thank you all for your continued support. For your belief in what we're doing. And for your trust.
As together we go … #BeyondStatusQuo.
#AdamAsher
A few other honors received recently:
Photo Credit: BrandonWattenbarger.com
Find the podcast on your favorite platform: TheEdgeOfAdventure.com/podcast
Watch the video version of the podcast: YouTube