"EDGE" Receives Telly Award for Online Documentary Series
Last Fall a friend of mine suggested that I enter The Edge of Adventure video series into a few competitions. "Your work is really good," she insisted. "I think you'd be recognized, and I bet you'd win."
I recall sitting there over coffee feeling flattered. And stubborn.
"Thank you so much," I told her. "You're a pro in this business, so it means a lot to me that you think so."
But on the inside, I was thinking about how I didn't do any of this for an award. How I didn't even know what awards to look for or submit. How I never want my motivation in life … or on Edge … to be the pursuit of an award, or attention, or recognition. So I told her why I was reluctant.
She understood. But she also challenged me to look at it all a little differently. "It's more exposure. It's more people who will see the series. And if you win," she pointed out, "It'll just open more doors for you."
She gave me a list of a few upcoming competitions. So I gave it some thought. Then I took her advice. And here we are, months later, the recipients of the Silver Telly Award for Online Documentary Series.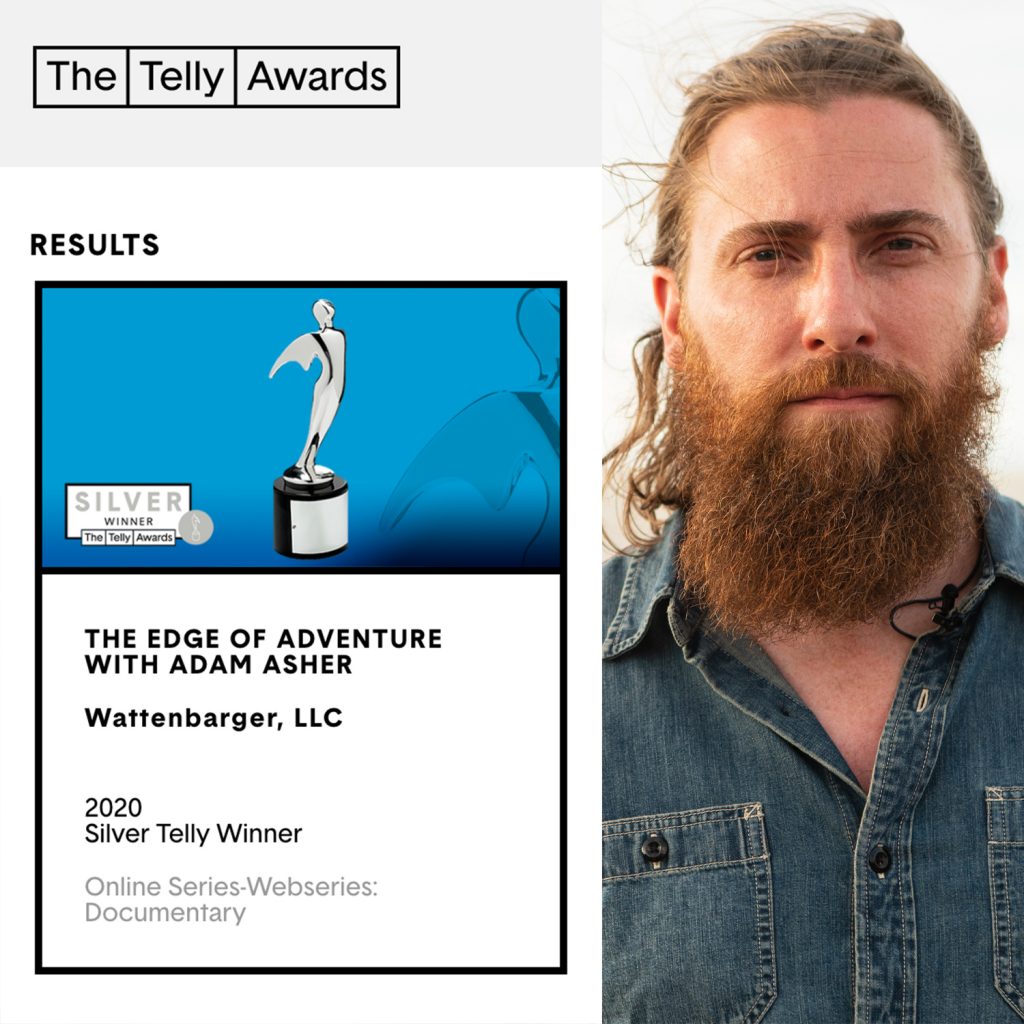 I am both honored and appreciative. I thank this friend of mine who pushed me just a little. I thank the judges for the time they spent reviewing all the entries. I thank all of those who worked on this project with me. Those who put up with me during this process. And those who have believed in me … and in this vision. A vision for something that's much bigger than an award, much bigger than a video series … and so much bigger than me.
The adventure continues. The momentum builds. And I'm sure glad you're on this journey with me.
Together we go … #BeyondStatusQuo.
#AdamAsher
Additional honors received recently:
Communicator Award of Distinction