"EDGE Podcast" Wins Silver at Anthem Awards
The long-awaited results are in for the Inaugural Anthem Awards, and I am extremely proud and honored to share with you that The Edge of Adventure podcast received the SILVER in our category for Best Humanitarian Action & Services. This is truly a very significant moment for the EDGE team. Award-winning brands this year include Google, ViacomCBS, HBO Max, Nike, New York Times, World Vision, NAACP, and The Daily Show. To put this achievement into perspective: CNN took the top prize in our category.
My team and I dedicate this award to the humanitarian workers around the globe who serve under difficult (often dangerous) circumstances. In dark times, they shine light. And with all we do at The Edge of Adventure and through Rugged Compass, we seek to honor them.
Quick links: Adam's greeting to Anthem Award viewers. | All winners' speeches.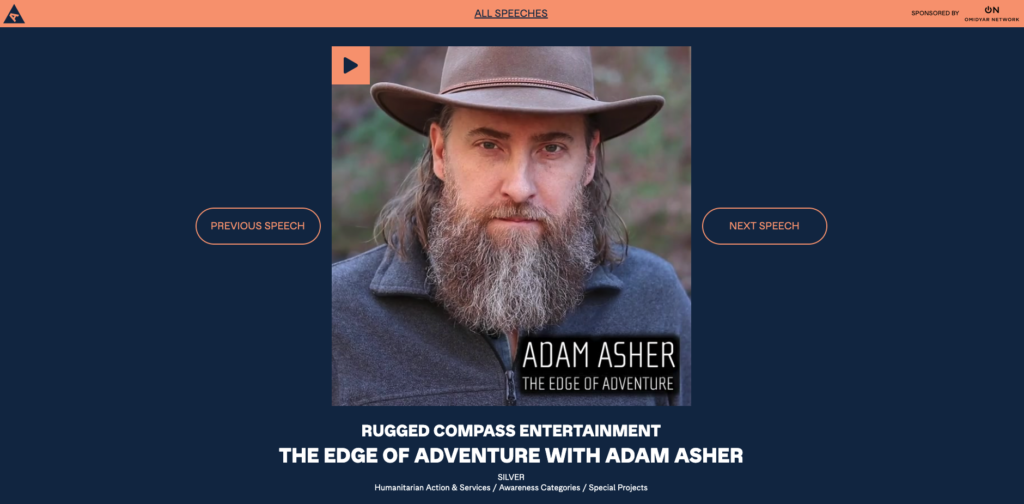 "It is our distinct honor to recognize the work that brands, organizations, and individuals are all making to create an impact in their community," said Jessica Lauretti, Managing Director, The Anthem Awards. "We launched this platform to show the world that all corners of our culture, from sports and entertainment to business leaders and celebrities, are all standing up to say, it is time for systemic change and that social good is what we value as a society."
Anthem Winners are selected by the International Academy of Digital Arts and Sciences. Members include Daniel Dae Kim (actor, producer, and activist); Ashley Judd (Author, Actor, and Social Justice Humanitarian); Mitchell Baker (CEO and chairwoman, Mozilla); Lisa Sherman (president and CEO, Ad Council), Sarah Kate Ellis (president and CEO, GLAAD); Renata Erlikhman (chief investment officer, OW Management); Shayla Tait (director of philanthropy, The Oprah Winfrey Charitable Foundation); Russlynn Ali (CEO and co-founder, XQ Institute); Marc Ecko (chief commercial officer and board member, XQ Institute); Heidi Arthur (chief campaign development officer, Ad Council); and Alexis M. Herman (chair and chief executive officer, New Ventures, and former U.S. secretary of labor).
Winners for the inaugural Anthem Awards were celebrated at their first annual awards show on Monday, February 28, 2022. Fans and followers heard from social impact leaders, featuring special moments and speeches from all winners on the Anthem Award website. I am humbled to have been included, to have participated, and to have The Edge of Adventure podcast chosen for the Silver in our particular category. My brief message is available to view here if you like.
The Anthem Awards was launched in response to the prevalence social good has taken in national conversation and culture in recent years. The inaugural competition received nearly 2,500 entries from 36 countries worldwide. By amplifying the voices that spark global change, the Anthem Awards are defining a new benchmark for impactful work that inspires others to take action in their communities.
It's truly an honor for me and for our entire team to be included among so many well-known brands and organizations. We're in remarkable company. To be present in this group is quite a significant moment.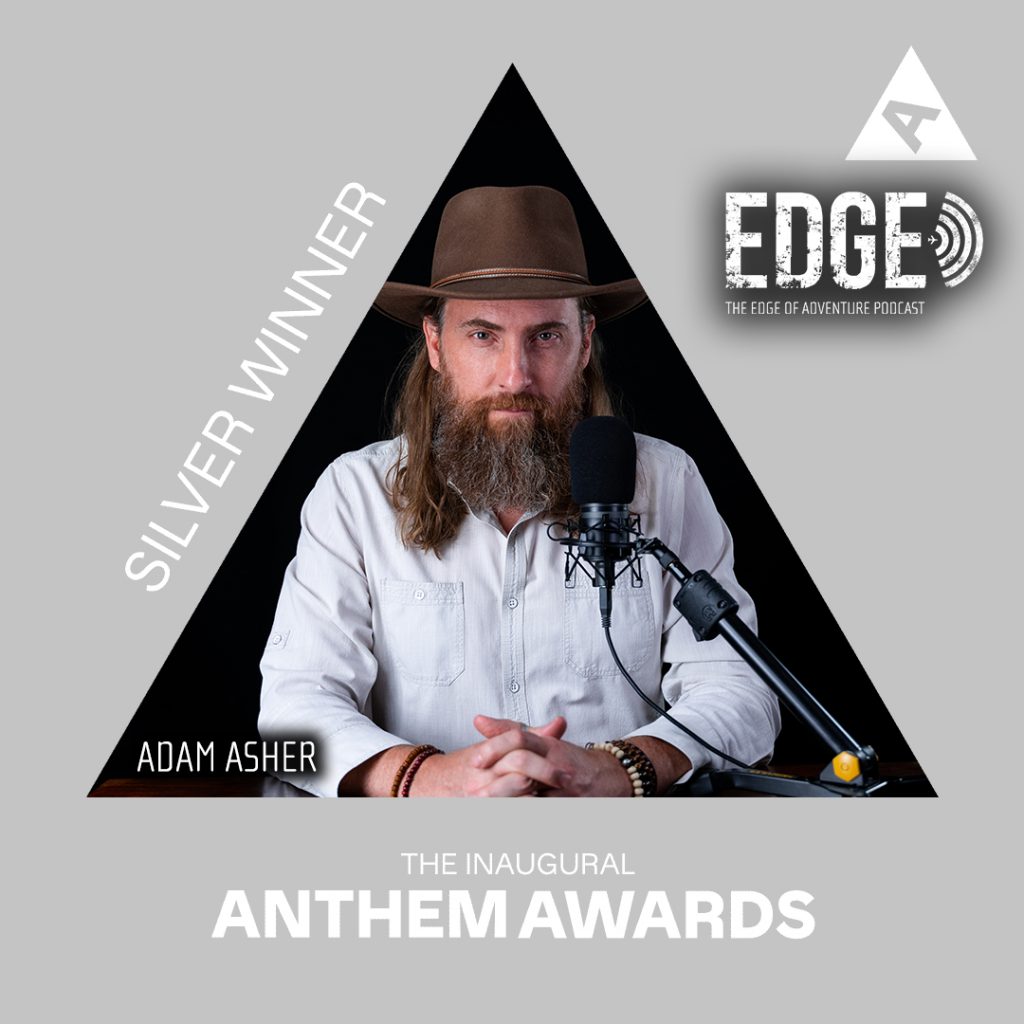 Thank you all for your continued friendship and support. Thank you to my amazing team for all your hard work, creativity and dedication. To the Anthem Awards for recognizing those who seek to make a difference. And my heartfelt appreciation and admiration goes out to all the many humanitarian organizations we've featured on The Edge of Adventure podcast. Thank you for taking the time to share these inspiring stories. Your love and care for others is changing their world. And it's changing mine. You're proving, at this crucial time in history, that goodness and hope still exist. And you give us the opportunity to be part of it. Thank you.
The best is yet to come.
As we go #BeyondStatusQuo.
#AdamAsher
ADDITIONAL AWARDS
EDGE Wins Telly Award for Video Docuseries
EDGE Wins Communicator Award for Documentary Podcast
EDGE Wins Gold at W3 Awards for Documentary Podcast
Photo Credit: BrandonWattenbarger.com
Find the podcast on your favorite platform: TheEdgeOfAdventure.com/podcast
Watch the video version of the podcast: YouTube