Adam Asher featured in "Georgia Hollywood Review"
It took us an extra day this year to get to March 1, but we made it. And I'm sure glad we did. Because I can now tell you how honored and privileged I am to have been featured in the March edition of The Georgia Hollywood Review.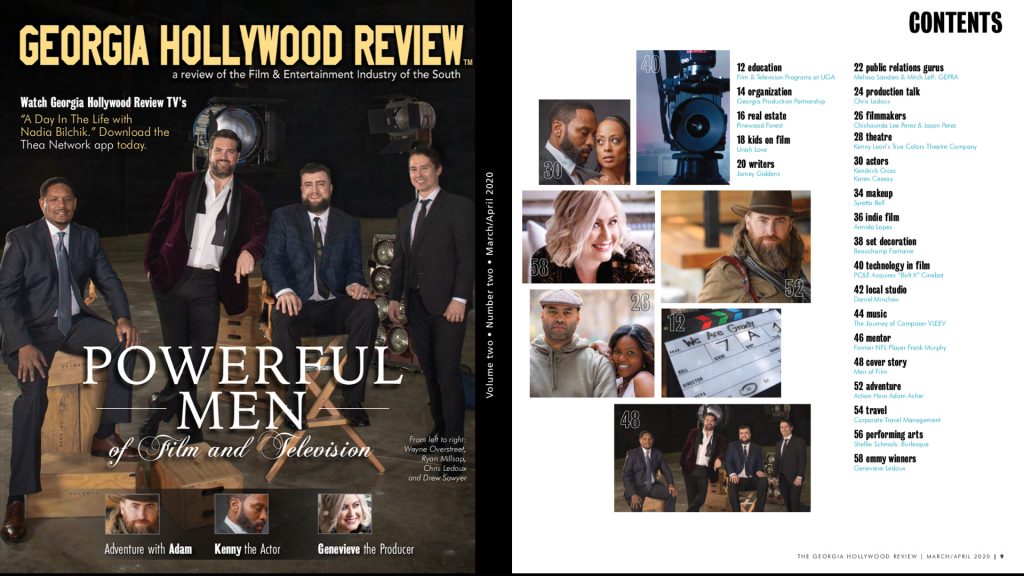 The Georgia Hollywood Review is an Atlanta-based print publication that features the directors, producers, actors and behind-the-scene film and television professionals who create in Georgia. And I don't take it lightly that I am now counted among so many other great leaders in this industry.
I admire those who put this publication together. Just as I admire all the many Georgia-based entertainment professionals who have chosen to make this state their home and headquarters. We truly do have something special in Atlanta and in Georgia. And of course, since I was raised here, I derive great satisfaction in watching my hometown thrive and contribute.
Please take a moment and peruse the magazine (link below). Miles Neiman and his team do an exceptional job. And if you'd like to get to know me a little better, please check out the article on yours truly (page 52).
Only one point of clarification necessary: The Edge of Adventure is NOT affiliated with The Global Travel Channel. I was simply a guest on that platform recently.
To view the March Issue of The Georgia Hollywood Review: March 2020 Issue
To stream Season 1 of "The Edge of Adventure with Adam Asher" on the NEW Atlanta-based streaming network Thea.Network: Adventure with Adam on GHR TV